Salary Guide 2022
numbers worth knowing
The Robert Half Salary Guide is going digital. The new online format offers convenient interactive access to just the information you need: realistic salary ranges for positions in the finance, IT and administrative sectors as well as background information about current developments in recruiting and the world of work.
Access the Salary Guide now
Explore the essential Salary Guide for employers and job seekers.
Salaries for the finance, IT and administrative sectors based on hundreds of successfully placed staff.
Up to date, exclusive insights from the Robert Half employment market study undertaken among CFOs, CIOs and other managers.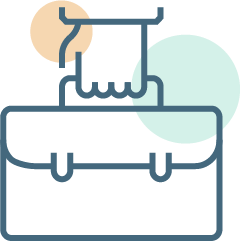 Employment prospects, benefits and perks as well as information about diversity, equity and inclusion in companies.
How much should I earn or pay?
Get your complete look into the hiring landscape ahead.
In our guide you'll find:
prevailing market salaries for finance, IT and administrative positions

current developments in the Swiss employment market

trends in the recruitment of finance, IT and admin professionals

current developments in the Swiss employment market